PRODUCER & ANCHOR (PUNJABI, HINDI, URDU & ENGLISH) AT KBC NEWS TV CHANNEL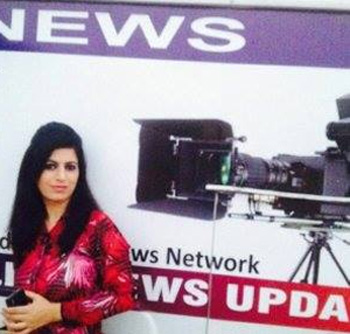 -- Worked as Managing Director of a regional Punjabi Monthly Magazine "SANJHI PEER" from 2002 to 31 Dec. 2005 -- Worked as a Sub-editor in a daily news paper 'ROZANA SPOKESMAN' from January 2006 to December 2007. -- Worked as staff reporter from Chandigarh and chief sub-editor for ROZANA SPOKESMAN since January 2008 to 2012 -- Worked as a Sub-Editor in Daily Post Chandigarh from January 2012 to December 2012. --Worked with PBN channel at Chandigarh from January, 2014 to June 2014. -- Working with KBC NEWS channel at Rajpura from July, 2014 onwards.

Experience of 12 years in journalism and professional writing
.
 Very fluent in speaking and writing Punjabi, English, Hindi and Urdu.
 Expert in Live News, Recorded News and News Room Live events.
 Expert in prepare Anchors, Slags, News packages, programme packages etc.
 Expert in writing the article related to the society, crime, politics and religion.
 Devoted, responsible and self-motivated personnel.
 Proven ability to take new topics, news and responsibilities.
 She has prepared news for front page of the paper many a times. Sometime more than three news simultaneously for front page.
 Sound knowledge and awareness of the things happening in the surroundings.
 Proficient in Punjabi, English and Hindi typing and page making on computer.
 Proficient in proof reading.
 She has studied history honors as subject in my graduation.
ZAHIDA WANTS --

To work as an integral part of an organization as a loyal and hard working employee for the betterment of the company.

 Seeking a challenging career in a progressive organization which will utilize my skills, abilities and education in journalism.

DATE OF BIRTH: 8th MAY, 1981 FATHER'S NAME: MR. MOHD. SULEMAN MOTHER'S NAME: MRS. HANIFA
SHOW REEL OF ZAHIDA SULEMAN