SUKHVIR GREWAL
PRESS CORRESPONDENT FOR PUNJABI TRIBUNE AT CALGARY [ALBERTA, CANADA]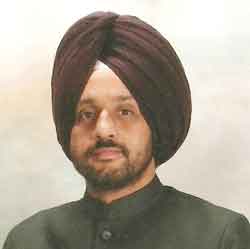 EXPERIENCE:
• Over 16 years of reporting and public speaking experience. • Reported on over 500 national and international sports events. • Advanced working knowledge of Microsoft Office. • Published more than 200 articles on sports and various cultural issues in various reputed newspapers and magazines. • Volunteered for Rural Olympics at annually at Kila Raipur and reporting on various events.
QUALIFICATIONS AND SKILLS:
• Good communication (written and Oral) skills and organization skills. • Well organized, detail oriented and team player. • Self motivated problem identification and problem solving skills. • Ability to meet deadlines and work under pressure. • Ability to establish good working relationships with all levels of management
PROFESSOINAL EXPERIENCE
Freelance Writer, Calgary 2000-Present
• Reporting in various Punjabi newspapers on various issues • Conducting stage presentations for various events. Punjabi Tribune, Chandigarh 1996-Present
Press Correspondent
• Covered a range of sports and cultural areas (national and international). • Completed all assignments within the deadline. • Acknowledged for most creative writer who is able to bring attention to burning issues. • Provided timely, complete, accurate and compelling coverage.
EDUCATION:
• M.A(Punjabi) India His contact number is +1- 403-402-0770 and
E-mail
address is: sukhsports@gmail.com