DEV BHARDWAJ
RENOWNED PUNJABI & ENGLISH WRITER AT CHANDIGARH- INDIA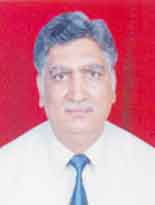 Dev Bhardwaj was born on November 20, 1948 at Village Marar, Tehsil Batala, Dist. Gurdaspur (Punjab), India. He got his primary education at his village and higher education at Chandigarh where he is settled since 1966. He has written several books of short-stories, plays and children books besides translating some world famous classics into Punjabi.
Notable books
: (1) Chouvi Ghantian Da Zehar (short-stories in Punjabi) (2) Opre Bande (short-stories in Punjabi) (3) Akharbaaz (Play in Punjabi) (4) Gaunda Punjab-Mele te Teohaar (a book on Fairs and Festivals of Punjab) -Published by Publication Division, Government of India, Ministry of I & B New Delhi. (5) Amrita Pritam : A Living Legend. (Ed.)
Translations into Punjabi
: Salome (a play by Oscar Wilde), Endgame (a play by Samuel Becket), Early Joys (a novel by Fedin), I Dare : Kiran Bedi (a biography), Inside CBI (by Joginder Singh)
Other activities
: Director, India Inter-Continental Cultural Association (Regd.), Programme Director, Writers Club International, Editor, Kafla Inter-Continental. Visited : USA, France, Italy, Czech & Slovak Republics Bulgaria, Mauritius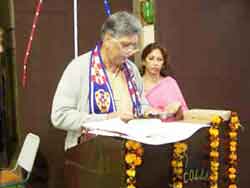 Address
: # 3437 Sector 46-C, Chandigarh-160047, India.
Phone
: 0172-2605738, Mobile : +91-98728-23437 )
E-Mail
: writerdev@rediffmail.com, dbhardwaj@thewritersclub.org, writerdev@gmail.com, editorkafla@yahoo.com , iicca@live.com